J & L Matthews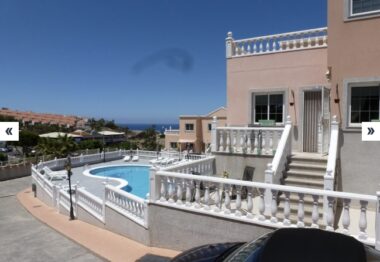 Brilliant and professional service On the 8th April 2020 we completed contracts on our apartment in Torviscas, Tenerife thanks to the fantastic help we received from Tenerife Property Shop.
We saw the apartment in February, but as we had never bought abroad before we were extremely nervous, as there are so many tales of bad experiences, and it is such a big commitment.
However, after meeting Mary and her team we knew we were in safe hands. She assured us that everything they did was done to protect both us as the purchaser, but also the vendor. I can honestly say that they fully followed through on this commitment. They put us at ease and dealt with all aspects of our purchase, including transferring all of the services over to us.
They also recommended a Lawyer, Vera at De Cotta Law, and like Tenerife Property Shop, she was excellent and kept everything on track.
Of course, in the middle of the purchase we were hit by the Covid-19 problems and lockdowns, which for us as the purchaser was a major concern.
However, between Tenerife Property Shop and Vera, they were able to manage the whole process in such a professional way that we were able to complete on schedule.
We cannot thank Mary and her team enough for the brilliant and professional service they gave us. They made what could have become a nerve racking experience into a smooth process.
We are now looking forward to being able to have great times in our lovely apartment in the beautiful and warm island of Tenerife.
Our advice is that if you are considering buying a property in Tenerife, go to Tenerife Property Shop first.